The Problem with Gluing Oily Woods
Most adhesives, even epoxy adhesives, do not glue oily wood because the saps and resins in the wood interfere with the bonding chemistry of the adhesive. It is of course these saps and resins (the oils) that make many of these woods so durable and resistant to weathering. A perfect exterior hardwood is almost by definition a very difficult wood to glue, as it is almost glue proof. To reliably glue oily wood is a traditional problem.
The traditional workaround to this problem has been first sanding and then cleaning the surfaces with solvents prior to gluing, a workaround which itself is fraught with problems:
The solvents can cause the glue joint to fail, they will adversely affect the glue bonding to the oily wood
It can be extremely hard to properly sand and clean all surfaces on the inside of joints which are to be glued
The time required to perform these additional processes costs money, and while the next part is being cleaned, the oils are leaching back to the surface on the parts already cleaned, ready to weaken the glue joint
How to Glue Oily Wood: The Solution
The real solution to glue oily wood is of course to design a glue which is entirely compatible with the saps and resins within the wood. This glue should displace or absorb the oils, allowing it to penetrate into the wood to form a strong bond.
Steve Smith, a chemist, designed such a glue to overcome the problem of how to glue oily wood. It is a very flexible adhesive, excellent for gluing dissimilar woods and cross grain joints due to it's ability to absorb stress and impact. That glue is Oak and Teak Epoxy Glue, also known for obvious reasons as the all woods glue, and the simple process to ensure a durable joint to glue oily wood is described below:
How To glue Oily Wood
Measure the Oak and Teak Epoxy out. It is a 1:1 mix ratio, so very easy to get right, and it is very forgiving of mix ratio errors
Mix the Oak and Teak epoxy thoroughly, all two part adhesives require very thorough mixing to set properly, Wait around ten minutes until the mixed glue turns from white to amber before using it
Do not clean the surfaces with solvents, they will be absorbed by the wood. This will interfere with the penetration of the glue and weaken the resulting joint. Remember – you can glue oily wood without solvents with the right glue – the all wood glue.
Apply the Oak and Teak epoxy to both surfaces of the joint and allow the wood to soak up as much as it wants to. End grain and porous woods such as the edges of plywood will soak up more. Scarf and Butt joints are especially prone to soaking up glue because of their end grain surfaces
Allow the wood to soak up the adhesive, deep penetration gives strong joints, and it stops the joint being starved of glue after assembly as the wood soaks the glue up then. Oak and Teak Epoxy has a long working time, you do not have to rush this stage
Clamp the joint using moderate pressure. The use of too much pressure will starve the joint of glue and weaken the joint
Clean any excess glue from the joint area with paper towels. Avoid the use of solvents as they can penetrate the wood and weaken the joint
Allow the glue to harden before stressing the joint. All Smiths Epoxy resins use their Dual Synergistic Catalyst™ which will ensure a full dependable cure at temperatures as low as -2° C (28° F)
So what can I glue?
In addition to being able to glue oily wood such as Oak and Teak Epoxy glue will of course glue all normal woods that lesser glues can also bond reliably, but in addition it will bond the following woods that others will not, by simply following the instructions above:
Afara, Afrormosia, Albarco, Alder, Amaranth, Anani, Anaura Andiroba, Angelin, Angelique, Apa, Apamate, Apitong, Aspen, Avodire, Azobe, Bagtikan, Balata, Balau, Banak, Basswood, Beech, Benge, Birch (all varieties), Brown Silverballi, Bubinga, Buckeye, Bulletwood, Butternut Ash, Carapa, Cativo, Cedar (all varieties), Cedro, Cedro Macho, Cedro-Rana, Ceiba, Cherry (all varieties), Chestnut, Chewstick, Coco Bolo, Cottonwood, Courbaril, Crabwood, Cristobal, Cuangare, Cypress, Degame, Determa, Ehie, Ekki, Ekop, Elm, Encino, Fir (all varieties), Gola, Goncalo Alves, Greenheart, Guatambu, Guayacan, Hackberry, Hemlock, Hickory (all varieties), Hura, Ilomba, Ipe, Ipil, Iroko, Jacaranda, Jarrah, Jatoba, Jelutong, Jequitiba, Kakaralli, Kaneelhart, Kapur, Karri, Kauta, Kempas, Keruing, Khaya, Kokrodua, Korina, Krabak, Kwila, Lapacho, Lapuna, Larch, Lauan, Lemonwood, Lignumvitae, Limba, Locust (all varieties), Macacauba, Macawood, Machinmango, Magnolia, Mahogany, Manbarklak, Manni, Maple (all varieties), Marishballi, Mata-Mata, Mayflower, Melapi,, Meranti, Merbau, Mersawa, Mora, Oak (all varieties), Obeche, Ofram, Okoume, Opepe, Ossol, Otie, Ovangkoi, Palosapis, Para-Angelim, Pau Marfim, Peroba de ampos, Peroba Rosa, Pilon, Pine (all varieties), Piquia, Poplar, Primavera, Purpleheart, Pycanthus, Ramin, Red Balau, Redwood (Old growth), Roble, Rosewood, Sande, Santa Maria, Sapele, Sassafras, Selangan Batu, Sepetir, Seraya, Seraya , Silverballi, Spanish-Cedar, Spruce, Sucupira, Suradan, Sweetgum, Sycamore, Tamarack, Tangare, Tanguile, Teak, Tornillo, Trebol, Tuplelo, Virola, Waika, Walele, Wallaba, Walnut, Wapa, White Peroba, Willow, Yang.
How is it sold?
A 25ml Syringe, ideal for occasional use, ensuring accurate mix ratios.
A 355ml dual squeezy bottle pack, ideal for the enthusiastic amateur
950ml, 1.9 and 3.7 Litre twin can packs for joinery shops and similar users

So where can I buy it?
Make Wood Good sells Oak and Teak Epoxy from the UK across Europe
It is distributed across America by Smith and Co, and is also carried by a number of other distributors internationally.
I don't believe you!
I don't expect you to, the story sounds too good to be true., Would you believe some customers of this product; guitar makers, who use exotic woods and put the joints under constant stress with the strings? If someone can glue oily wood like cocobola under constant stress from strings – you can solve your problem too.
Michael Tobias Design (Guitar-maker)
(What we like about Smith & Co. products is that) They work–no glue failures: Better guitar finish adhesion; secure fingerboard glue joint. I have been recommending your glues for a long time…I would not dream of gluing on a fingerboard with anything other than your glue…and I doubt my finishes would be the same without…CPES
A five string base from MTD:
Another Guitar maker
I don't have to worry about Cocobolo [a kind of wood] guitars coming apart.
Or read the review in the March 2015 issue of Guitar maker Magazine:
Product Review – Guitar Maker March 2015
I work the sculpture in wood for outdoors for over fifteen years and I think that your adhesive Oak & Teak is a high quality solution for sculptors and carvers that require advance preparation of a large size block. This great adhesive has allowed me, for its long curing time, to put with calm and precision all the pieces which compose the block; something I can´t do it with the majority of epoxy products.
I'm also happy because it's not only almost transparent but, by its nature, allows me to have a line of glue especially thin. I would recommend to anyone who wanted to join woods difficult gluing or were considering using an adhesive for outdoor use.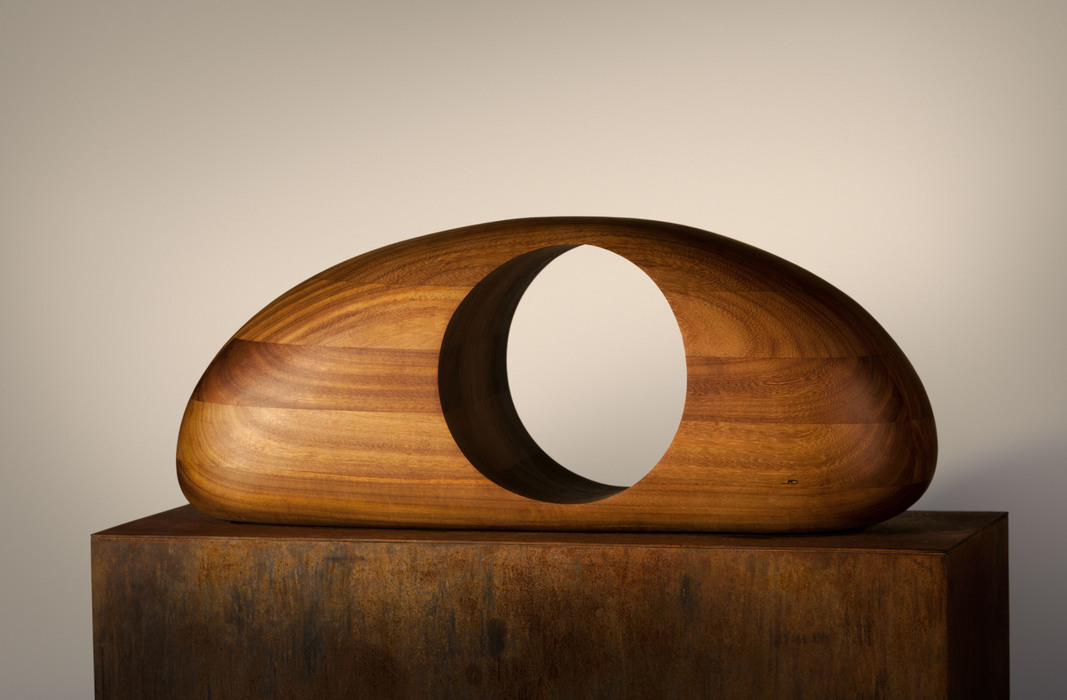 More Information
All rights reserved. All trademarks recognised.

Portions © copyright 1972 – 2014, Steve Smith, reprinted with permission